Diminish fine lines and wrinkles reduce the appearance of dark circles and discoloration plus firm, tighten this very delicate area with our Green Apple Eye Serum containing a potent blend of antioxidants, CoQ10, Vitamin E, Lipoic Acid and Aloe.

Green Apple eye serum helps build collagen fibers which are the building blocks that keep your skin healthy, strong and young looking.
As we age collagen quality deteriorates .
This age-defying serum naturally stimulates the collagen content of your skin giving you radiant, healthy, younger looking skin that you deserve.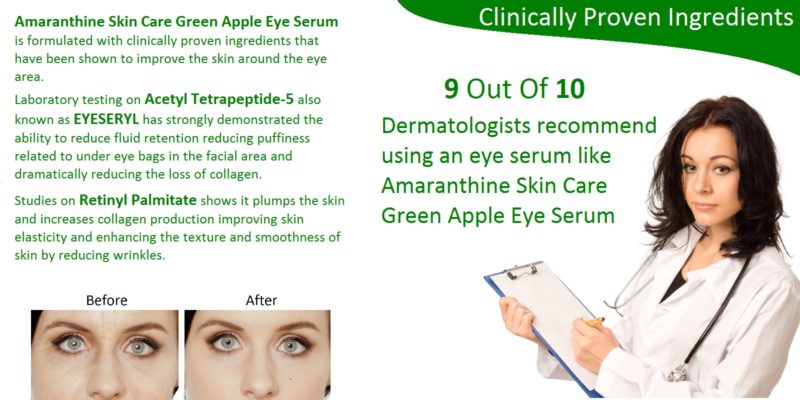 $29.95 + Free Shipping

Save
Save
Save