Following Are Some Tips For Skin Whitening

Many people are whitening their skin for all different reasons: You may want a to lighten age spots, acne scars or to lighten your complexion completely. There are lots of skin whitening treatments like creams, lotions, and mask that lighten skin. These skin whitening treatments may not always be healthy for the skin and sometimes they contain mercury, instead of using these skin whitening treatments try using natural ingredients to make your own masks for healthy and glowing skin at a fraction of the cost.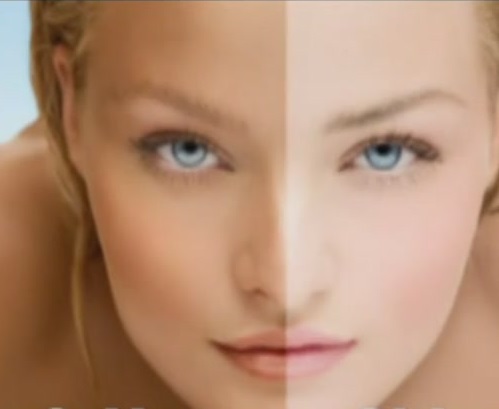 Skin Whitening Facials At Home
We all know that the skin on our face is highly sensitive and delicate, it needs special care, attention and time to make it healthy. You can easily prepare an extremely beneficial whitening face mask by yourself in your own home with the use of natural ingredients. To make your skin, healthy and beautiful, use the following items mixing them together making a paste, apply the paste to your clean face to get glowing results.These homemade face masks are highly beneficial for the skin making it fresh & glowing. You can use these masks 2-3 times per week.

Almond Honey Mask
1 Tablespoon each of Raw Almond Milk, & Lemon juice, & 1 Teaspoon Honey. Apply to face leave on about 20 min then rinse with lukewarm water.

Tomato Mud mask
1 Teaspoon each of Tomato Juice (from fresh tomato), Yogurt (fresh & unflavored), & Oatmeal. Apply to face leave on about 20 min then rinse with lukewarm water.
Rose Water Mask

2 Tablespoons of Gram Flour & 2-3 Teaspoons of Rosewater. Apply to face leave on about 30 min then rinse with lukewarm ( This is great for acne as gram flour has antimicrobial properties that can protect the skin from infection).
Foods & Drinks That Help Skin Whitening

Here are some foods and drinks that can help lighten and improve your skins complexion. Drink a glass of cold milk before sleeping. Drink a glass of water mixed with 1 teaspoon honey,and the juice of 1 lemon when you first get up in the morning. Also orange juice, watermelon juice and strawberry juice can help lighten your skin and give you a healthy glow. Beautiful healthy glowing skin is the result of proper nutrition, care and treatment.